Long weekends 2023 list was long awaited as the year was coming to an end and now the list is finally out for you to plan a vacation. Isn't this you every year?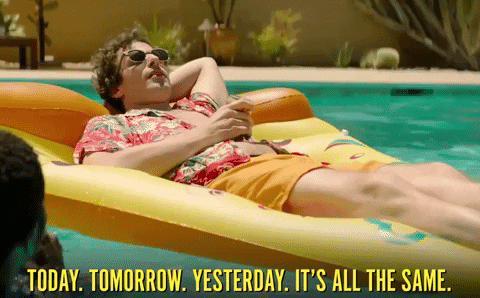 These special holidays are the perfect opportunity for travellers to take a break from their busy schedules and explore new destinations within the country. With several national holidays throughout the year that fall on a Friday, Monday, or other days that are close to the weekend, it is possible to create a 3-day or 4-day vacation without using up too much annual leave.
Got a tough to convince manager/boss? Check for additional leaves one day after and you're good to go.
From sandy beaches and tropical forests to snowy mountains and bustling cities, there is a wide range of destinations to choose from that cater to different interests and preferences. Many hotels, resorts, camps, glamps and homestays offer special packages and deals for long weekends, making it easy to find affordable and comfortable accommodations.
Complete list of long weekend holidays in India in 2023
January Long Weekends 2023

Republic Day (January 26):
This long weekend holiday in 2023 falls on a Thursday. Take Friday (27th) off. Saturday & Sunday are weekends. 4 days holidays right at the start of the year.
Ideal Places To Plan A Long Weekend Holiday In January 2023:
Kangojodi, Himachal Pradesh : Non-seasonal destination. Open all year around for nature bathing & detoxing from city hustle in a 1700 acre long reserved pine forest area. Best part being the distance from Delhi-NCR – less than 6 hrs. drive & the location.
Rann Of Kutch, Gujarat: Do the Rannotsav festival
Jaiselmer, Rajasthan: Try the desert safari & dune camping.
Kaziranga National Park, Assam: Perfect for spotting the almost extinct, one-horned Rhino & other wild creatures in their natural habitat.
Ooty, Tamil Nadu: Feast on a sadhya, visit the Ooty & Pyakara lakes or take the railway ride in the Nilgiri Mountain Toy Train
Auli, Uttarakhand: Perfect time to do something more adventurous. Try skiing here!
February Long Weekends 2023

Maha Shivratri (February 18)
This holiday falls on a Saturday, providing a 3-day weekend. Take Friday (17th) off, Mahashivratri on 18th & the next day is Sunday (19th).
Ideal Places To Plan A Long Weekend Holiday in February 2023:
Kangojodi, Himachal Pradesh: Non-seasonal destination. Open all year around for nature bathing & detoxing from the city hustle in a 1700 acre long reserved pine forest area. Best parts? The distance from Delhi-NCR is just 275 kms. – less than 6 hrs. drive & the location itself.
Mandi, Himachal Pradesh: The long distance could be a problem but if possible visit the Bhootnath temple for its grand Mahashivratri celebration.
Haridwar, Uttarakhand: Nilkanth Mahadev Temple is one of the best places to celebrate the festival dedicated to Lord Shiva.
Lakshadweep: Want more options for long weekend holidays in India? Try snorkelling at Agatti island or scuba diving At Kalpeni Island if you want tor run away from all the winter chill in all the other destinations above.
March Long Weekends 2023

Holi (March 8)
Wednesday – 8 March is the most colourful festival of India – Holi. Apply for leaves on Thursday & Friday. Usually, Saturday & Sunday is off for most people by default. 5 days long weekend. Not a bad time to plan an international vacation either, right? 😉
Ideal Places To Plan A Long Weekend Holiday in March 2023:
Mathura, Uttar Pradesh: Mathura is at its vibrant best when you visit it during the Holi holiday.
Ranthambore, Rajasthan: Jim Corbett is passable at best when it comes to planning a wildlife safari. If you really want to enjoy a true wildlife safari with friends & family, check out Ranthambore.
Havelock Island (Swaraj Deep): If in February, you managed to escape to Lakshadweep Island, then Havelock should definitely be on your list.
April Long Weekends 2023

Mahavir Jayanti (April 4) + Good Friday (April 7)
What if you could be gone for travels for a full 9 days at the very start of April? Sounds heavenly right? It's true. Which is why April is a damn good month for long weekends in 2023.
Combined goodness of Mahavir Jayanti and Good Friday could make for a mighty long vacation. 4 April being Tuesday is already a holiday because of Mahavir Jayanti. Take Wednesday & Thursday off. Friday is Good Friday. Then Saturday & Sunday is a weekend.
Ideal Places To Plan A Long Weekend Holiday in April 2023:
Nashik, Maharashtra: Head for a full on experiential Food & Wine tour at Nashik. There are multiple vineyards you can choose from including Sula.
Kashmir: The Tulip festival begins from 1st April onwards. If you thought you were never into flowers, this one time event in the whole year could change your mind.
Rishikesh, Uttarakhand: Rafting season ends in May but April itself is a great time to do camping and river rafting.
Dhanaulti, Uttarakhand: Perfect for a long staycation, Dhanaulti has stunning mountain views that are worth seeing at least once in a lifetime.
May Long Weekends 2023

Friday, 5 May is Buddha Purnima. Saturday & Sunday – weekend off!
Ideal Places To Plan A Long Weekend Holiday in May 2023:
Kodaikanal, Tamil Nadu: Visit the Kodaikanal lake and do boating there. If you really enjoy water sports, then Berijam lake is also a great option. Kurinji Andavar temple is a must visit too – enough for 2 days stay.
Jibhi, Himachal Pradesh: Perfect time to visit Jibhi and Tirthan Valley with the summers starting to take a hard turn. The place is flushed with apple orchards & has many cafes, homestays, hostels & camps for you to enjoy the peaceful surroundings.
Kangojodi, Himachal Pradesh: Since 3 days is not a lot of time for Delhi-NCR folks to travel, a quick road trip to do some offbeat camping could be an excellent option.
June & July Long Weekends 2023


June & July combined have one long weekend. Thursday i.e. 29 June being Bakri-Eid, apply for leave on Friday. Saturday & Sunday follow as usual.
Ideal Places To Plan A Long Weekend Holiday in June & July 2023:
Valley of Flowers, Uttarakhand: If you haven't already done this trip in right months i.e. May till Aug., Valley of Flowers could be the perfect escape for this 4 days long weekend. The weather conditions and road conditions are something that should be checked in advance.
Hemis Festival, Ladakh: This could be alternative to those who don't want to do a rustic, adventurous trek like Valley of Flowers. Hemis Tsechu festival in Ladakh is a 2 days festival that takes places in the Hemis monastery on 28-29 June. Why do this? You get to see the rich, cultural tradition of Ladakhi folks in its most glorious state.
August Long Weekends 2023

Independence Day (August 15):
This holiday falls on a Tuesday making it a perfect opportunity to turn it into a 4 day escape from the city. Here's how it looks:
Saturday, 12 August- Weekend
Sunday, 13 August- Weekend
Monday, 14 August – Take a leave from office
Tuesday, 15 August – Independence Day holiday
Ideal Places To Plan A Long Weekend Holiday in August 2023:
Lonavala, Maharashtra: Mid-monsoon is one of the best times to visit Lonavala because the Western Ghats region is at its lush green best. Shirota Lake is an excellent place to go camping and trekking during long weekends 2023.
Kangojodi, Himachal Pradesh: Very few places in the hills are accessible during the monsoons. Kangojodi, being one of the closer destinations from Delhi and not too high on altitude (around 4200 ft.) is perfectly accessible with road conditions that are good. A great choice for our list of long weekends 2023.
September Long Weekends 2023

Janmashtami (September 7) + Ganesh Chaturthi (September 19):
Thursday, 7 September – Janmashtami
Friday, 8 September – Take the day off
Saturday, 9 September- Weekend
Sunday, 10 September- Weekend
Saturday, 16 September – Weekend
Sunday, 17 September – Weekend
Monday, 18 September – Monday (Take a leave)
Tuesday, 19 September – Ganesh Chaturthi
What could be better than 2 long weekends in 1 month? Frankly, 3 long weekends would be better no? But let's not get greedy. September has 2 long weekends for you to plan your holidays.
Ideal Places To Plan A Long Weekend Holiday in September 2023:
Vrindavan, Uttar Pradesh: Reach Vrindavan early on Thursday morning for Janmashtami celebrations. This little town is heritage-wise rich and being the home ground of Lord Krishna, the festivity vibes here are worth feeling.
Kalimpong, West Bengal: It might rain 100 days in a year here but it should be on every honeymooner's list for the winters. The cactus nursery a.k.a. the pine view nursery is a must visit along with a visit to the Delo park. It has multiple stay options from Airbnb's to luxury resorts.
Ziro, Arunachal Pradesh: If you've never heard of Ziro, don't be too surprised. It gained popularity because of the Ziro Music festival – which btw is a must go for any music lover in India. It has many places to visit like the Talley Valley Wildlife Sanctuary & Tarin Fish Farm for example.
Bundi, Rajasthan: Bundi is small city situated in the Hadoti region of Rajasthan. Raniji ki Baori is a must visit spot because of its cultural and architectural beauty. Garh Palace & Taragarh Fort (built way back in 12th century) are also absolutely must-visit attractions for anyone interested in learning more about the architectural & historical significance of these places.
October Long Weekends 2023

Dussehra (October 20):
Dussehra this year falls on a Tuesday making it a 4-days long weekend starting with the preceding Saturday. Take an off on Monday and you have a long weekend right at the start of the month.
Ideal Places To Plan A Long Weekend Holiday in October 2023:
Pench, Madhya Pradesh: October-February is a great time to visit Pench National Park. It is spread out in over 1800 sq. kms. and is one of the major spots in the country for spotting tigers. Perfect time to visit the ferocious wildlife animal in its full independent glory.
Kolkata, West Bengal: Durga Puja is a major festival for Bongs everywhere in the country and the only way to become a part of this mesmerising celebration and festivities is to visit Kolkata.
Kabini, Kerala: Visit Kabini just to stay at the super famous Kabini River Lodge. There's a lot of outdoor activities you can do here like elephant safari, jungle safari, trekking, bike riding, boating & bird watching. Perfect for our list of long weekends 2023.
November Long Weekends 2023

Diwali (12th Nov.) + Guru Nanak Jayanti (27th Nov.)
Diwali on a Sunday in 2023? Yeah. Sucks, we know. But here's a workaround it. November is one of the best months for long weekends 2023.
Friday i.e. 10 November- Take a day off
Saturday – 11 November- Holiday
Sunday – 12 November- Diwali
Saturday – 25 November- Holiday
Sunday- 26 November- Holiday
Monday- 27 November- Guru Nanak Jayanti – Take the day off!
Ideal Places To Plan A Long Weekend Holiday in November 2023:
Hampi, Karnataka: Not only should it be on your list because of it being a UNESCO World Heritage Site, but because of the beautiful temples & trying your hand bouldering & climbing. Hampi has become a much talked about climbing spot among the international climbing community as well. Add it to your bucket list of travels during long weekends 2023.
Jaiselmer, Rajasthan: Jaisalmer is a popular tourist destination in Rajasthan known for its rich cultural heritage and historical landmarks. November is one of the best times to visit Jaiselmer as the weather is cold at night and conducive in the day for sightseeing. Some must-visit attractions in these cities include the Jaisalmer Fort and Mehrangarh Fort, which are architectural marvels and offer panoramic views of the surroundings. There are also a number of markets where you can shop for traditional handicrafts and souvenirs. To truly immerse yourself in the local culture, consider spending a night in a desert camp in Thar desert where you can enjoy a bonfire, traditional music and dance, and a memorable outdoor dining experience under the stars.
Coorg, Karnataka: Coorg is a beautiful destination in India to visit in November. The region is known for its stunning waterfalls, breathtaking views, and refreshing cool breeze. The lush greenery and peaceful atmosphere make it the perfect place to relax and unwind before the busy festive season.
December Long Weekends 2023

Christmas (25 December)
Christmas is falling on a Monday this year which also makes for a 3-days long weekend. Here's how to make best use of these holidays during the long weekends 2023.
Ideal Places To Plan A Long Weekend Holiday in December 2023:
Auli, Uttarakhand: Auli is a small town in India that is a good destination for a skiing holiday in the Himalayas during December. It is known for its luxury, lack of crowds, and skiing opportunities, as well as activities such as cable car rides and hiking. It is located in Uttarakhand and has very cold weather in December, so it is important to pack warm clothing. It is recommended to book accommodation in advance as it fills up quickly. In addition to skiing, visitors can also visit nearby ancient temples and take walks through the Gorson Reserve Forest.
Goa: Goa is a popular destination to visit in the month of December, specially because of the Christmas celebrations, parties, and events that take place throughout the state. During this time, the beaches and shacks are busy with tourists, and there are many activities you can take part in, such as gambling at the casinos and attending the Sunburn music festival. It is advised to book tickets and hotels in advance as they tend to sell out quickly.
Don't want to go so far from Delhi?
If you're looking for quick, short & close to nature yet not beyond 5-6 hrs. drive from Delhi-NCR, Kangojodi camps are open all year long!